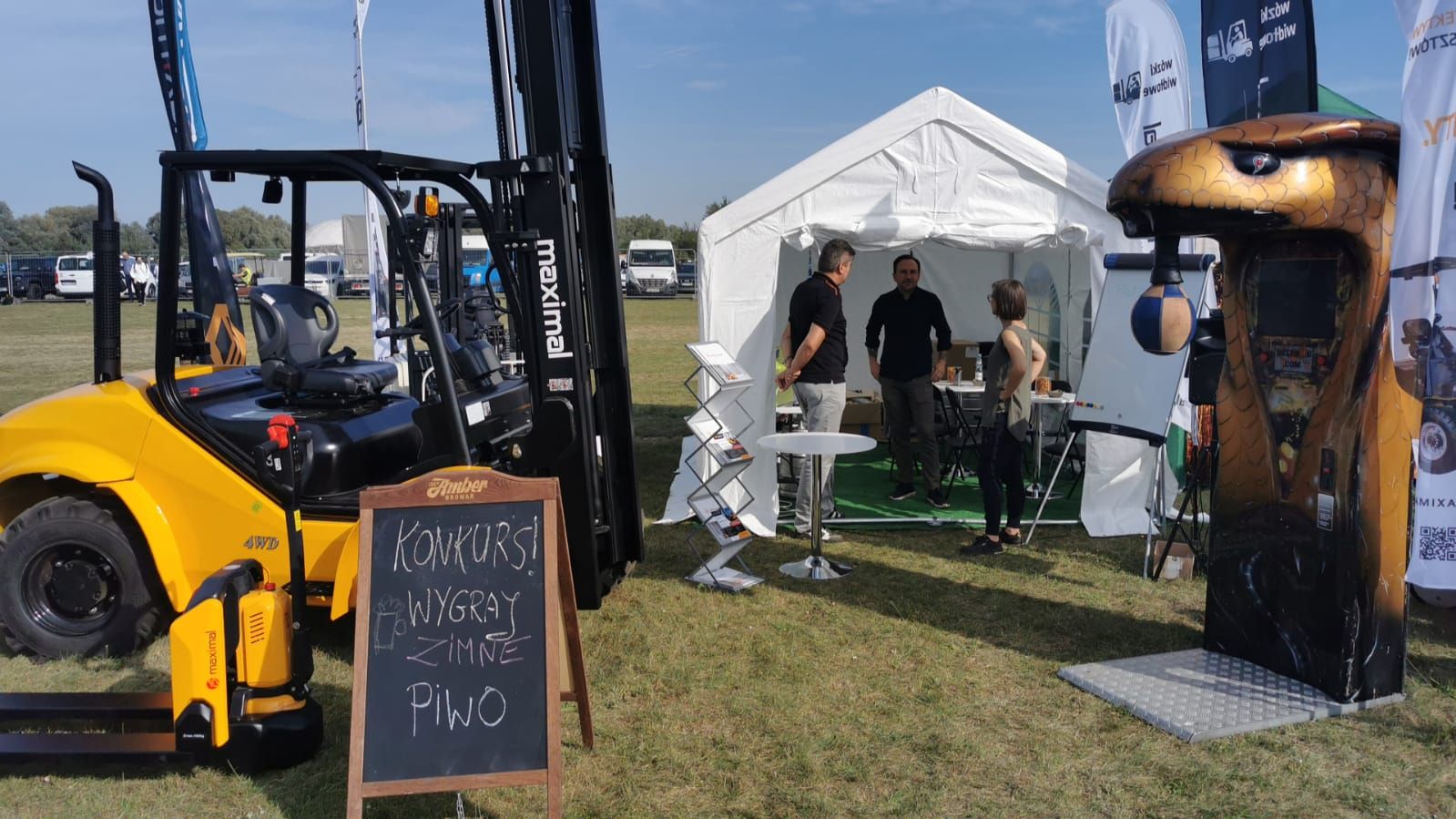 Maximal Voice of Customer

In July, S.M. Jaffer & Co (SMJ) visited their customers to deliver and commission a 10-ton Maximal M Series Forklift for their warehouse. After visit, SMJ also engaged with the client to share their feedback, highlighting the incredible reliability, efficiency, and diversity of Maximal 10-ton forklift. In this video, the client discusses how this forklift has transformed their operations, making heavy lifting tasks a breeze.
This video represents the trust and partnership they build with every client. Maximal also welcome you to send your voice of customer story to us. Feel free to send your feedback/any comments to our email below: marketing@max-mhe.com
Buyer Show Collection from Panama

Special delivery of high-capacity MAXIMAL forklifts! We extend our heartfelt gratitude to our valued customers for their trust in AIRCO, S.A.
Buyer Show Collection of Reach Stacker to Mexico
In September, we successfully delivered and installed a 45-ton reach stacker in Mexico. This reach stacker has been designed and developed using advanced technology and incorporates internationally renowned key components.
The Maximal 45-ton reach stacker demonstrates exceptional transport and loading capabilities, making it the ideal solution for a wide range of heavy-lift applications, including container ports, terminals, and transportation.
If you are interested in our products, please feel free to contact us: info@max-mhe.com
Dealer News Update: Attended AGRO-SHOW Bednary
From September 23-25, Maximal dealer in Poland participated in the largest agricultural fair in Europe - AGRO-SHOW Bednary, located in Poland. This event served as a good platform for the exchange of knowledge, experiences, and ideas within the agricultural sector, while also providing an opportunity for networking.
Maximal forklifts cater to customers with diverse needs, including those involved in agriculture. Despite the slightly unfavorable location, Maximal forklifts garnered significant interest. This can be attributed, in part, to the attractions we had prepared for the event.
We extend our gratitude to all those who attended. We hope that this gathering serves as the foundation for more opportunities to meet and connect with one another in the future.