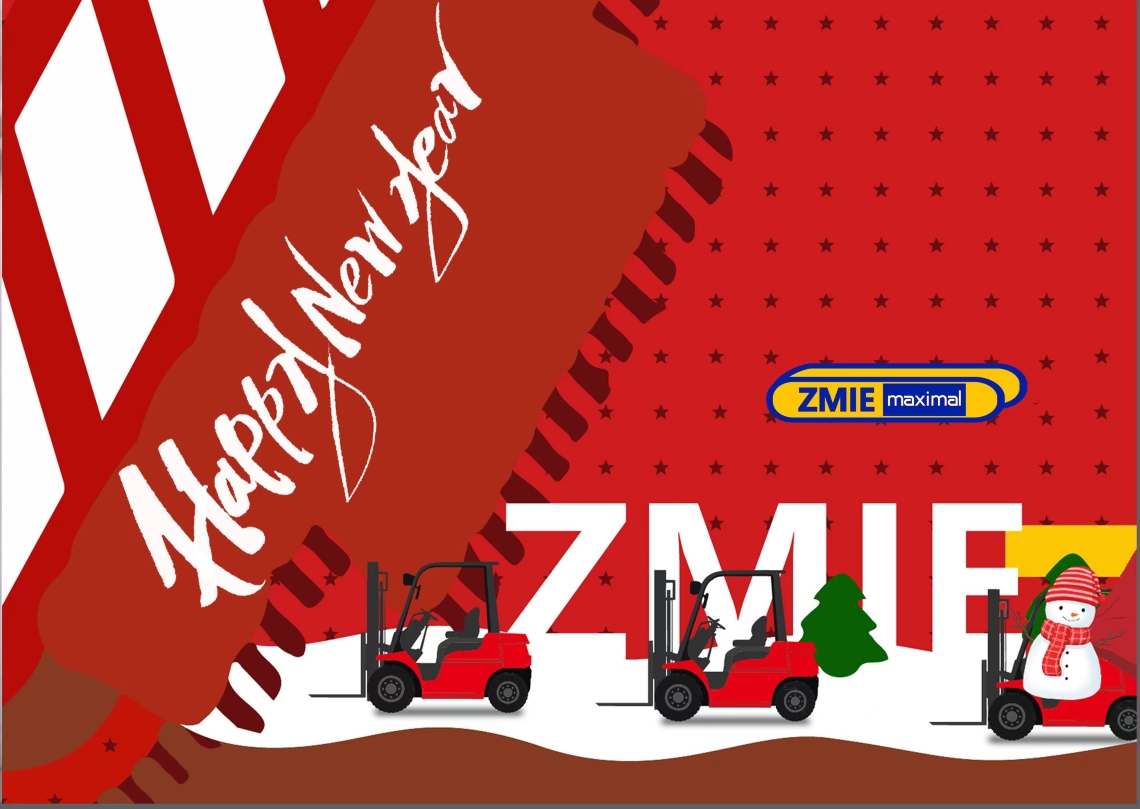 Happy New Year 2023



The past 2022 has been full of hard work and effort, and we would like to thank you each client, dealer, staff, for your trust and great support. Wishing you all a very blessed and Happy New Year 2023.
Let's quick review top 10 milestones and highlights of 2022
1. In March, LinkedIn (@Maxmial Forklift) reached 1,000 followers.
2. In March, Maximal co-op partner (Diesel Machinery Company Limited) attended the Big 5 Saudi
3. In March, Maximal Co-op Partner (SMJ) attended Textile Asia Faisalabad Trade Exhibition
4. In April, Maximal distributer attended Expo Malocas
5. In April, new product: Maximal AX4.5-x5T electrification forklift is available to order now
6. In June, ZMIE launched the first summer campaign, and 3 winners received limited gift package
7. In July, Brazil dealer organized "OPEN HOUSE - MAXIMAL AUXTER EVENT "
8. In August, dealer Malvex opened the doors of its headquarters located in Lurín
9. In October, ZMIE-Maximal Moved to a new office
10. In October, new product: ZMIE Compact 2WD/4WD 1.5-3ton Tele-truck is available to order
Furthermore, in 2022, we received several buyer showers and good feedbacks, which were posted on our social media channels.
We want you to know that we will continue aiming toward providing you good and professional service. May this year be full of success and contact us for more cooperation.
SMJ Attended Build Asia 2022 Expo
On 24-26 December, our construction dealer: SMJ attended 16th Build Asia, an international exhibition for construction and aims to focus on the immense potential of the building industry in Pakistan.
During the exhibition, SMJ presented Maximal popular products to clients, including A series 3ton Li-ion battery forklift, small ton IC forklifts. We hope this new year 2023, more stakeholders, dealers and clients know Maximal products and contact us for further cooperation.
About S.M. Jaffer & CO. (SMJ) is one of the leading companies in the power generation sector of Pakistan. Established in 1949.
Follow us to learn more:

LinkedIn: @Maxmial Forklift
Facebook: @ Maximal Forklift - Zhejiang Co.,Ltd.
WeChat: @MAXFORKLIFT
On floor Forklift Recommendation
---
A batch of Maximal Diesel forklifts, LPG forklifts, Electric forklifts, Rough Terrain forklifts are in stock right now and ready for delivery. Below are on floor product recommendations:

Product: M/A Series Dual fuel forklift
Configuration:
Triplex Mast 4500mm/4800mm

Pneumatic tyres &Solid tyres

GCT K25 engine

Integrative side shifter
Key features:
Higher torque compared with electric forklift

Release fewer emissions than diesel forklift

High fuel efficiency and less refueling time
Product: Electric Forklift (Li-ion battery/ Lead-acid)
Configuration:
Key features:
Well-formed appearance

Saftey&Stable performance

High efficiency, lifting speed increased 5%-10%

Energy saving
2023 Q1 promotion
Configuration:
Mitsubishi S6S engine

4.5ton

Container mast
Highlight:
M Series price, take A series forklift!
Promotion only valids till 31th March, 2023

For more information, contact us now
Email: info@max-mhe.com
Tel: 0086-0571-28195512
www. max-mhe.com
China Ends Quarantines for Inbound Travelers as 'Covid Zero'Dismantled
---
KEY POINTS
China announced on 26 December that starting Jan. 8, 2023, travelers will no longer need to quarantine upon arrival on the mainland.

China said it would improve visa arrangements for foreigners to enter the country for resumption of work, business, study, visiting relatives and other gatherings.

Chinese citizens' ability to travel overseas will be "resumed in an orderly manner," the announcement said.

China Travel Restrictions & Travel Advisory (Updated January 3, 2022)
After three years, China announced its reopening from January 8, 2023. Passengers can enter China without quarantine. All you need is a negative PCR result within 48 hours before departure. You do not need to apply for a health code.
For travelers who hold a tourist visa or 10-year visa, further opening may have to wait until the second quarter of this year.