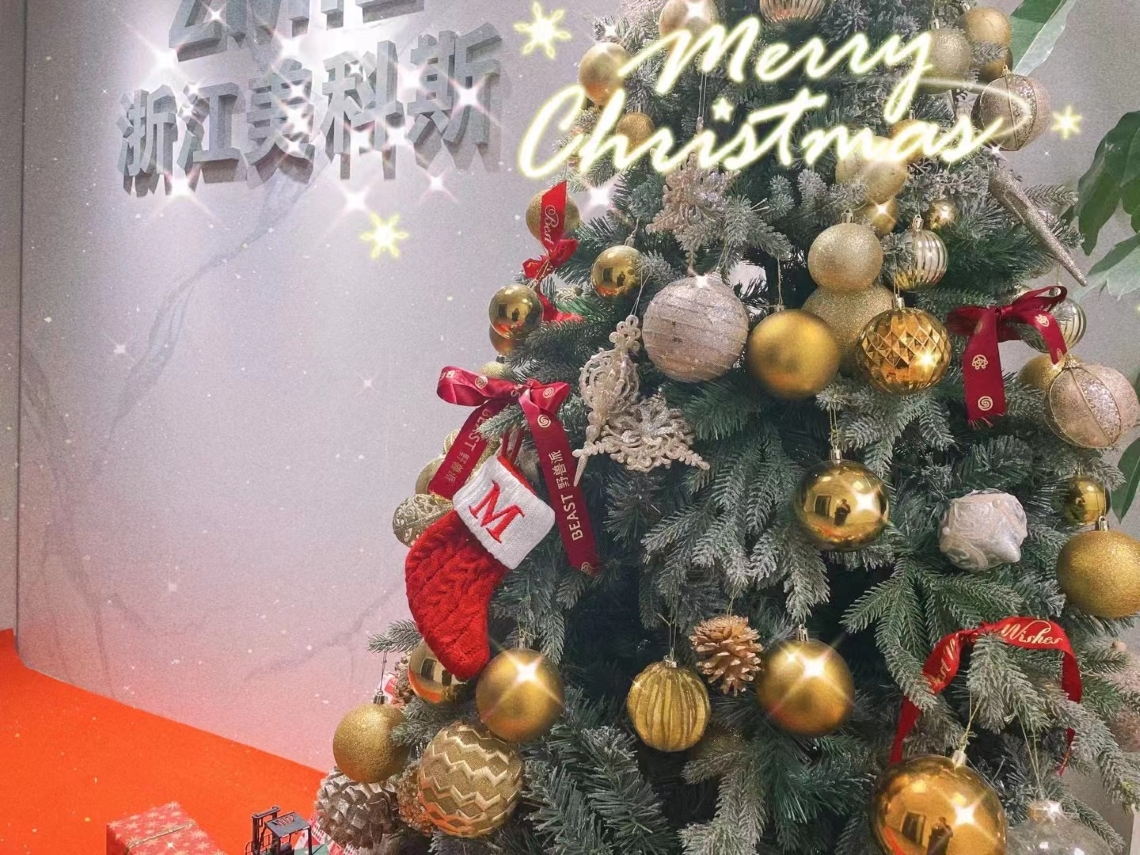 Christmas is around the Corner



"It's the Most Wonderful Time of the Year" arrives- The year of Christmas sparkle. This year we moved to a new office, symbolizing a new start. The Christmas tree is ready, and the office is full of holiday joy. We here sincerely wish you and your family a Merry Christmas and a prosperous New Year, and we are looking forward to a prospective 2023 together!
Promotion Product in December
As Christmas is coming, our Pantograph Electric Stacker is in promotion. The reach fork of our forklift enables you to move goods forward and backward with a scissor fork extension system, it can help you load flexibly in a narrow passage. To confirm the booking before 31 December, you will get a promotion price with only 45-day short delivery.
For more information, contact us now!
Email: info@max-mhe.com
Tel: 0086-0571-28195512
www. max-mhe.com
Sweeping Changes in China COVID Policy
On 7 December, 2022, China rolled back its tough COVID-19 rules. In a major policy shift, China eased rules on home quarantine, scrapped the need for frequent mass testing and revised guidelines for snap lockdowns.
Here are some of the major changes announced by Beijing's National Health Commission, as well as reactions to the shift in policy and what it means for a further reopening.
HOME QUARANTINE
People infected with COVID-19 but with mild or no symptoms can now isolate at home rather than in state-managed facilities.
SHORTER LOCKDOWNS
Snap lockdowns must be applied to more precisely identified areas, including specific buildings, units and floors, instead of shutting down entire neighbourhoods or imposing city-wide lockdowns, the new rules say. Schools must remain open if there is no wider campus outbreak.
NO MORE MASS TESTING
Officials have also scrapped the need for frequent mass testing, saying only "employees in high-risk positions" such as healthcare workers and delivery staff - as well as those in "high-risk" areas - will need to take regular tests.
Most cities previously also required residents to have a negative polymerase chain reaction (PCR) test taken within 48 hours to ride public transport or even enter a public park - rules that no longer apply.
Residents are now also allowed to travel between provinces without a 48-hour test result and will not be asked to test again at their destination.
The release of new measures to further relax COVID-19 prevention and control policies across China has triggered a surge in instantaneous air ticket searches
SCRAPPING "HEALTH CODES"
The Chinese public is no longer required to show a green health code on their phone to enter public buildings and spaces, except for "nursing homes, medical institutions, kindergartens, middle and high schools".
Despite the changes, China's borders remain largely closed, with inbound travellers still required to quarantine for a week.