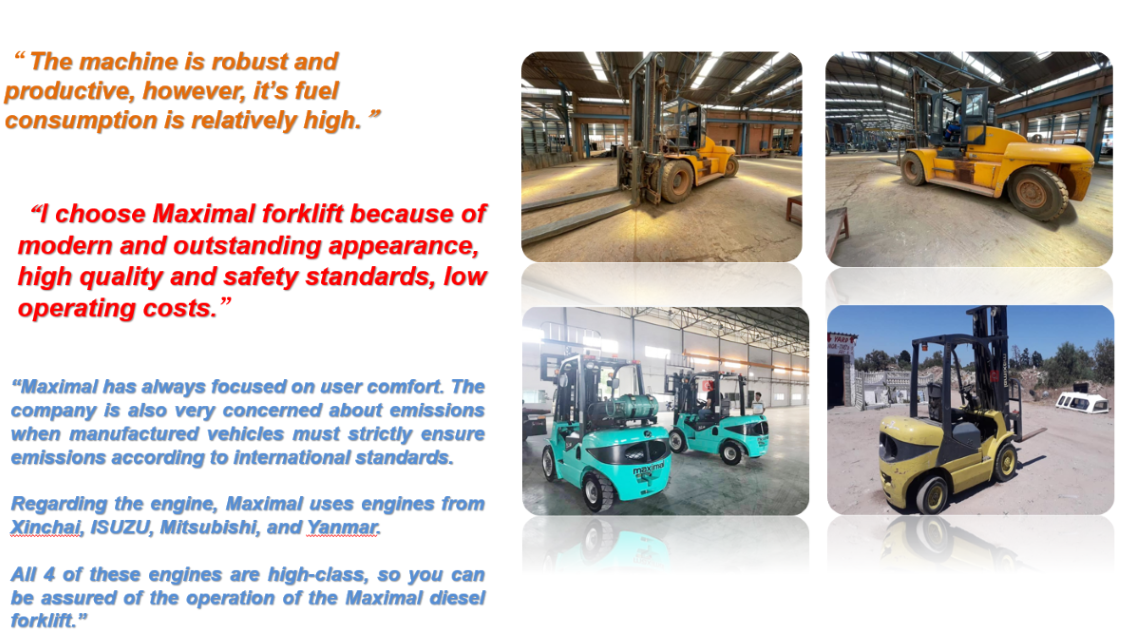 In last June, Maximal organized the first summer campaign. We received several photos and videos from our buyers during the contest period. Here are some submission and replies "Why we Choose Maximal Forklift?"We were reviewing the submission and will give the prizes to the winners!
Buyer Show-Dealer's Activity



Enjoy Live Music with Maximal products. A few photos from our Brazil dealer in July organized "OPEN HOUSE - MAXIMAL AUXTER EVENT
Maximal Website Upgrade
Good website usability is about making it easy for visitors to find the information they need quickly and easily. To enhance user experience, the current Maximal webpage has FOUR key adjustments as follows:
1. User-friendly Modules
The product column with more clearly product classification, and each product with more details, which makes users easy to read and understand with necessary tips. (e.g. The Li-ion battery forklift product page demonstrates the BENEFITS of Li-ion battery).
The recommended product below each product page
2. Visual Appeal Enhancement
The modules and rotating banners are more eye-catching to capture the viewer's attention.
3. Added Brochure Request button on Product Page & Video Page
For users who would like to know more about product information just leave your message and we will reach you as soon as possible. The Video page will give you more vivid understanding of Maximal products.

4. More Rich Information to Know Us & Buyer Show Photos Demonstration
Do you know why global customers choose us? The page "About Us" gives you the answer. Maximal has received numerous accolades along the way. Honors like these not only acknowledge our company and reliable products, but they also spur us on to greater heights of innovation.
Buyer Show Demonstration
Welcome to visit our upgraded website: www. max-mhe.com and email us your buyer show photo, your great submission will have bigger chance to put on our website!

Industry Insight
China July Exports Rise, with Trade Surplus at Record-high
China's export growth continued to rise in July, sending trade surplus to a record high, according to government data. China's exports grew 18% to $333 billion compared to the same period last year, and were up from 17.9% in June, according to data from China's customs.
Imports, however, remained soft, growing 2.3% in July compared to a year ago. That was lower that economists' estimates of 4%, and suggests weak domestic demand amid lockdowns across the country as China attempts to stem the outbreak of COVID-19.
China's total trade surplus reached an all-time high of $101.3 billion in July, breaking the record set in June.
The country's economy has rebounded from earlier in the year, when tough COVID-19 restrictions including a two-month lockdown in Shanghai and other measures across China disrupted manufacturing and logistics.
While manufacturing and supply chain issues have eased, recovery may be affected by fresh COVID-19 outbreaks, weak domestic demand and external uncertainties such as rising inflation in developed countries including Britain and the U.S.