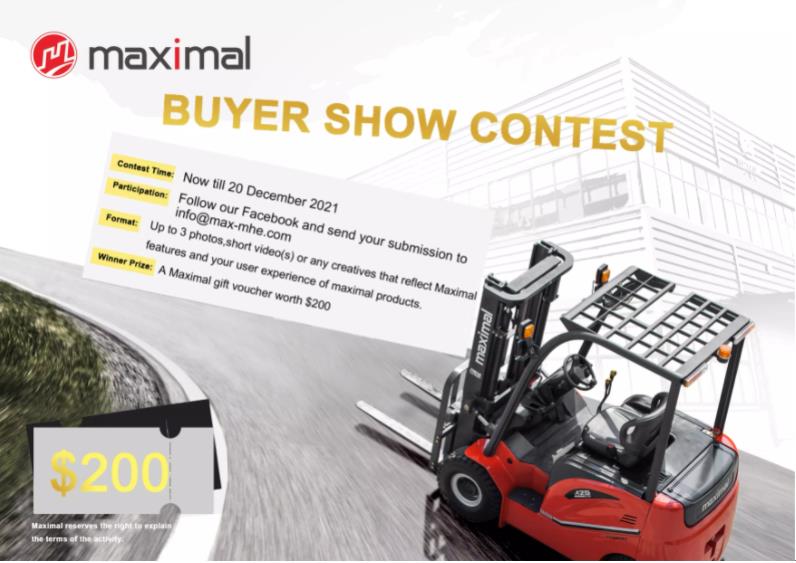 Maximal Organizes First Buyer Show Contest
In this November, Maximal are excited to organize our FIRST Buyer Show Content. The participants are encouraged to send their creatives (i.e. photos or videos) that can reflect Maximal features and their user experience of Maximal products for a chance to win a Maximal gift voucher worth $200 dollars. The contest lasts till 20 December 2021 and the post will be posted on our social media channels for further promotion.
Industry Insight
CeMAT Asia 2021
The CeMAT Asia is the international trade fair for materials handling, automation, transport and logistics, which successfully concluded at the Shanghai New International Expo Center on 29 October.
As the industry's long-awaited exhibitions in the second half of the year, this event carried great significance and expectations. Nearly 3,000 well-known manufacturers participated the exhibitions. They brought many debuted products in the fields of power transmission, logistics, compressor and others, jointly writing a new chapter of "Made in China" on this grand industrial platform with a display area of 220,000 sqm. the trade chain.
Industry Data

★Data Source:CITA
Email:
For Sales:info@max-mhe.com
For Parts:parts@max-mhe.com
Tel:+ 0086-571-28001566 + 0086-571-28979901