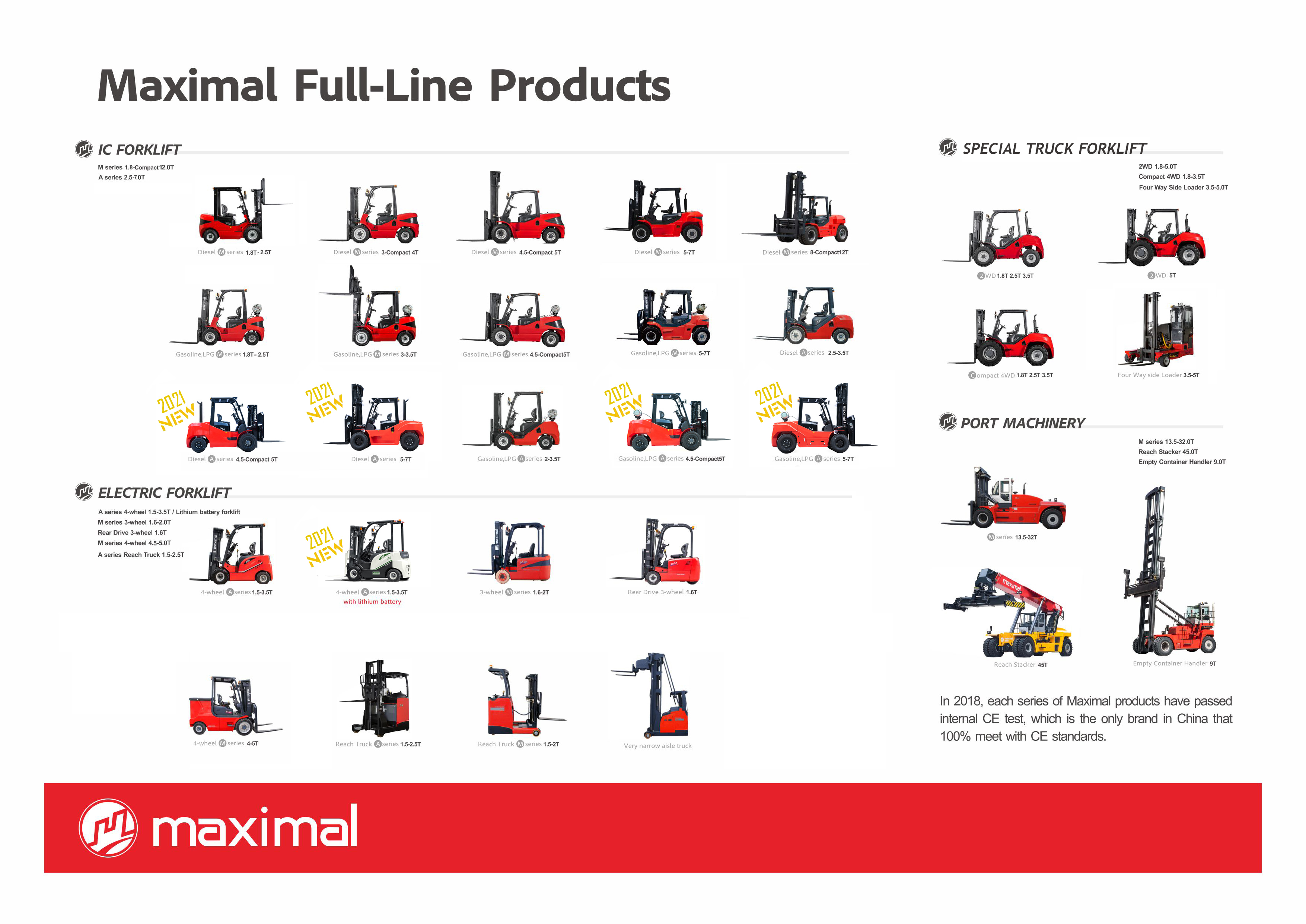 Maximal 2021 Full-Line Products Poster Launched
Maximal 2021 Full range products poster launched in this month. We added A series 4-7 ton IC forklifts and A series Lithium battery forklifts. Besides forklifts, we also extend our products line with various warehouse equipment, like Li-ion pallet truck and Electric stackers.
For more details, welcome to contact with our Sales team.
Industry Insight
The 130th Canton Fair: New Face, New Energy, New Hope
The 130th China Import and Export Fair (Canton Fair), resuming its physical exhibition format for the first time in two years, has welcomed more than 7795 companies to showcase, which help foster China's new development paradigm, create more business models, and expand its role to become a vital platform for the country's opening-up on all fronts.
Industry Data

★Data Source:CITA
Email:
For Sales:info@max-mhe.com
For Parts:parts@max-mhe.com
Tel:+ 0086-571-28001566 + 0086-571-28979901