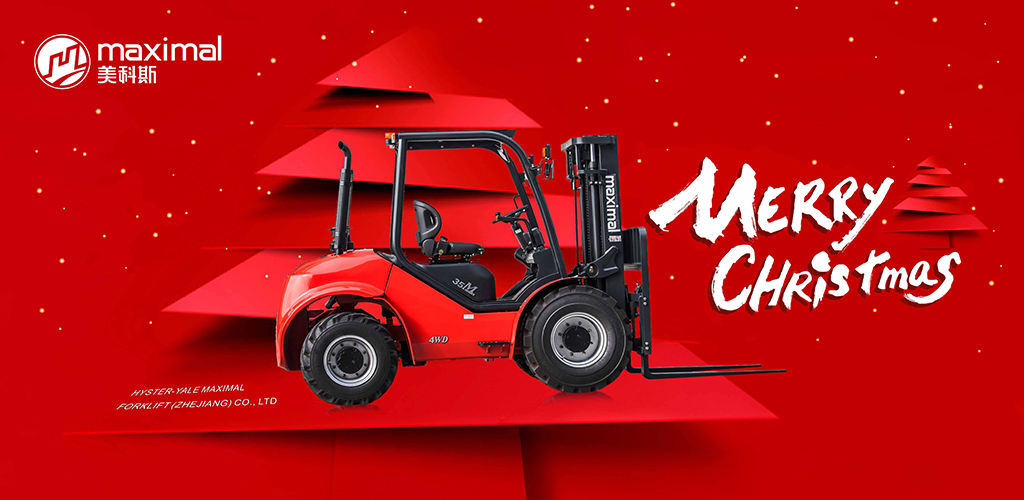 Maximal products growing in 2018
Driven by the innovation-led development strategy, Maximal have made remarkable progress in 2018 products upgrade, enriched products range, optimized product structure, thus in a better position to respond the challenge of a complicated trading environment. In 2018, Maximal products followed market trend and were upgraded fast, mainly as follows:
M series 2.5-compact4.0T IC forklift 2018 upgraded. The new models are improved mainly in configuration details, operating comfort and versatility with A series.
3.5-4.5T side loader forklifts were launched after test. The first prototype is 4.0T model equipped with Deutz(EU Ⅳ) engine, it completely passed CE tests and got the CE certificates from SIQ. Maximal is further developing with Yanmar engine and different types of mast.
Followed with the developing trend of global material handling industry, as well as the various needs from different customers, Maximal developed 2.5-3.5T 4-wheel electric forklift with lithium battery as option.
Maximal firstly developed 1.8-3.5T Compact 4WD rough terrain forklift with Mitsubishi 4EG engine, which meets Tier4 standards and can go through to North America.
A series 1.5-2.5T reach trucks are produced to replace M series models.
Next year, Maximal will adopt more advanced technology, invested more on product design, manufacturing and sales, speed up the progress in forklift manufacturing field to take a strategic high point, provide forklifts with more reliable quality and service to our customers.
Christmas and New Year holiday around the corner
Christmas and New Year is on the way, Maximal would like to extend our warm wishes for the upcoming holiday season and would like to wish you and your family a Merry Christmas and a prosperous New Year. We also would like to take this opportunity to say "THANK YOU" for your business and support over the year.
Chinese Forklift Truck Export Order Statistics Reference (Jan. to Nov. of 2018)
| | | | |
| --- | --- | --- | --- |
| | Electric | IC | Total |
| EUROPE | 4264 | 17067 | 21331 |
| AMERICA | 2099 | 10495 | 12594 |
| ASIA | 4478 | 17865 | 22343 |
| AFRICA | 786 | 7248 | 8034 |
| OCEANIA | 710 | 4798 | 5508 |
| WORLD | 12337 | 57473 | 69810 |