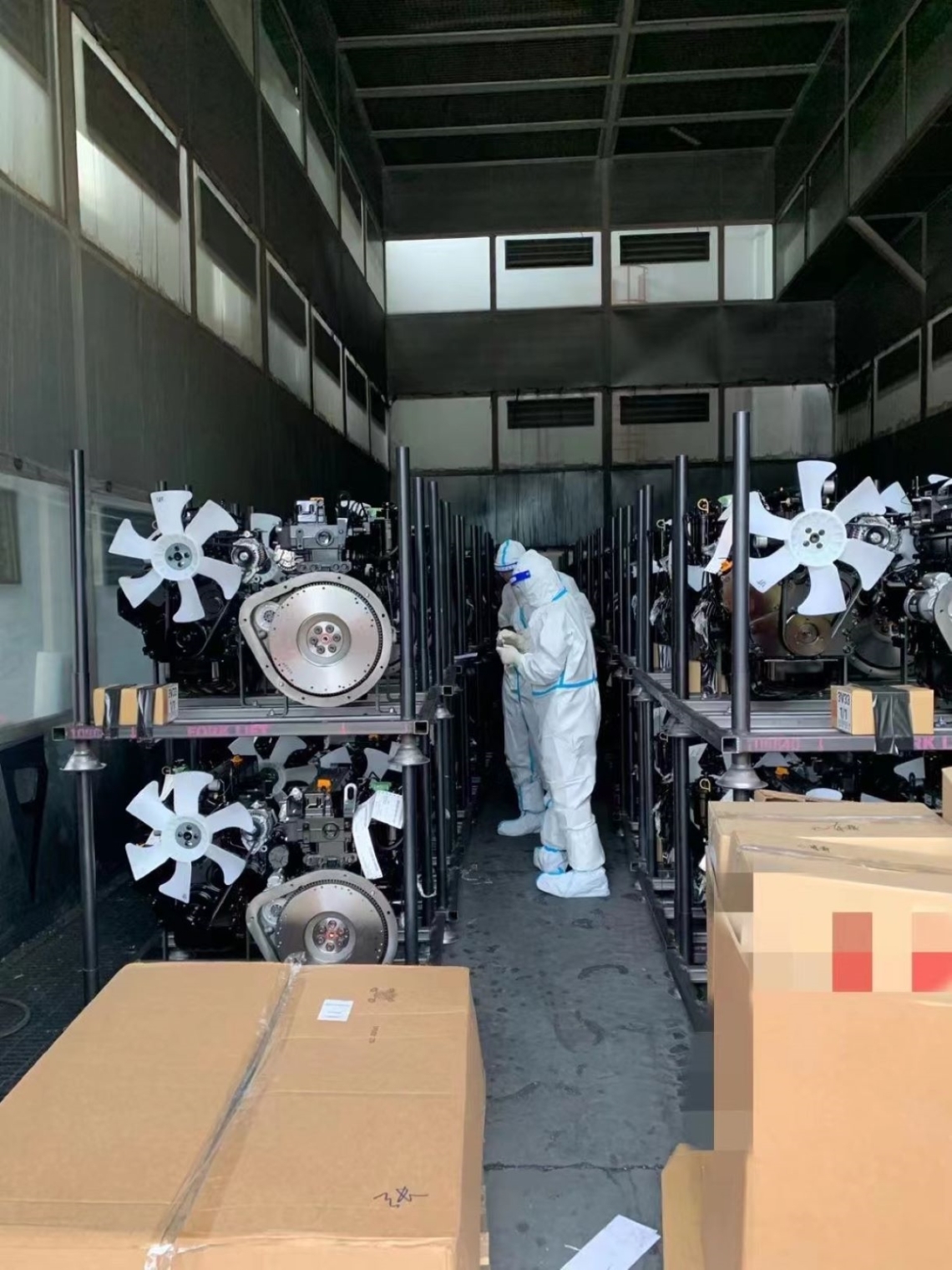 New Year Brings the New Feeling and New Hopes
Maximal is committed to offering high-quality products and improving user experience. Nowadays, Maximal provides customers with wide range of forklifts, including IC Forklift, Electric Forklift, Warehouse Equipment, Rough Terrain Forklift, Port Machinery and Special Truck Forklift to meet clients different work intensity and requirement.
Additionally, Maximal care about the safety of your experience. To reduce the risk of COVID-19, the imported engines will be sanitized and disinfected to keep our customers and employees safe.
After Chinese New Year Holiday, we are busy delivering and shipping forklifts. We hope this year Maximal can bring you better user experience and professional service.
Follow us:
LinkedIn:@Maxmial Forklift
Facebook: @ Maximal Forklift - Zhejiang Co.,Ltd.
WeChat: @MAXFORKLIFT
How to Choose the Right Tires
Key Consideration:
working conditions and working intensity
Pneumatic Tires
Work Application:

Reason to choose:
Solid Tires
Work Application:
In more cases, it is recommended to use solid tires.

Medium work intensity + medium working distance + medium load capacity


Reason to choose:
No need for air pressure maintenance like pneumatic tires

Do not have the potential safety hazard caused by flat tires.

High-quality solid tires are normally cost-effective, maintenance-free and have a longer life cycle than pneumatic tires.

Solid tires with side holes can have higher shock absorption effect, which is a better choice of safety and comfort.
Non-marking Tires
Work Application:
Reason to choose:
The light-colored solid tires without imprints, which can greatly reduce the obvious black marks left on the ground by the forklift during load transportation, especially when steering, emergency stop and emergency braking.
Explosion-proof Tire
Work Application:

Reason to choose:
The generated static electricity is directed to the ground in time to avoid potential safety hazards caused by the accumulation of static electricity. When choosing Explosion-proof tire, it is best to choose and assemble them under the guidance of professionals.