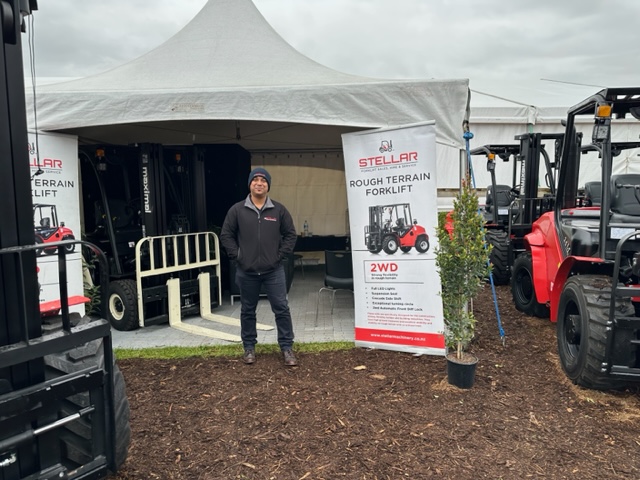 New Zealand Dealer Attended Fieldays Exhibition 2023
From June 14th to 17th, our New Zealand dealer, Stellar Machinery Ltd., participated in the Fieldays Exhibition held in Hamilton. The exhibition featured a showcase of rough terrain forklifts, including both 2WD and 4WD models. These forklifts are the flagship products from Maximal, specifically designed to excel in challenging off-road environments. With features such as high ground clearance, powerful solid tires, and a floating cab to reduce shock.
Fieldays is the largest agricultural event in the Southern Hemisphere and serves as a good platform for the introduction of cutting-edge technology and innovation in the agricultural sector. It provides a valuable international marketplace for New Zealand's agricultural and primary industries to advance their practices and showcase their offerings.
If you have any further inquiries or require additional assistance, please contact:
Mail: info@max-mhe.com
Tel: 0086-0571-28195512
VIP Buyers in Philippines
Our esteemed VIP buyer in the Philippines have once again chosen Maximal products for their reliable performance. This is not their first time purchasing Maximal 2.5-ton LPG forklift.
These forklifts come equipped with the versatile push/pull attachment, making them the perfect solution for handling a wide range of goods, including coffee raw materials.
We take great pride in serving our loyal customers with products that meet their expectations. Our VIP buyers' continued trust in Maximal reflects our commitment to delivering good quality and performance every time.