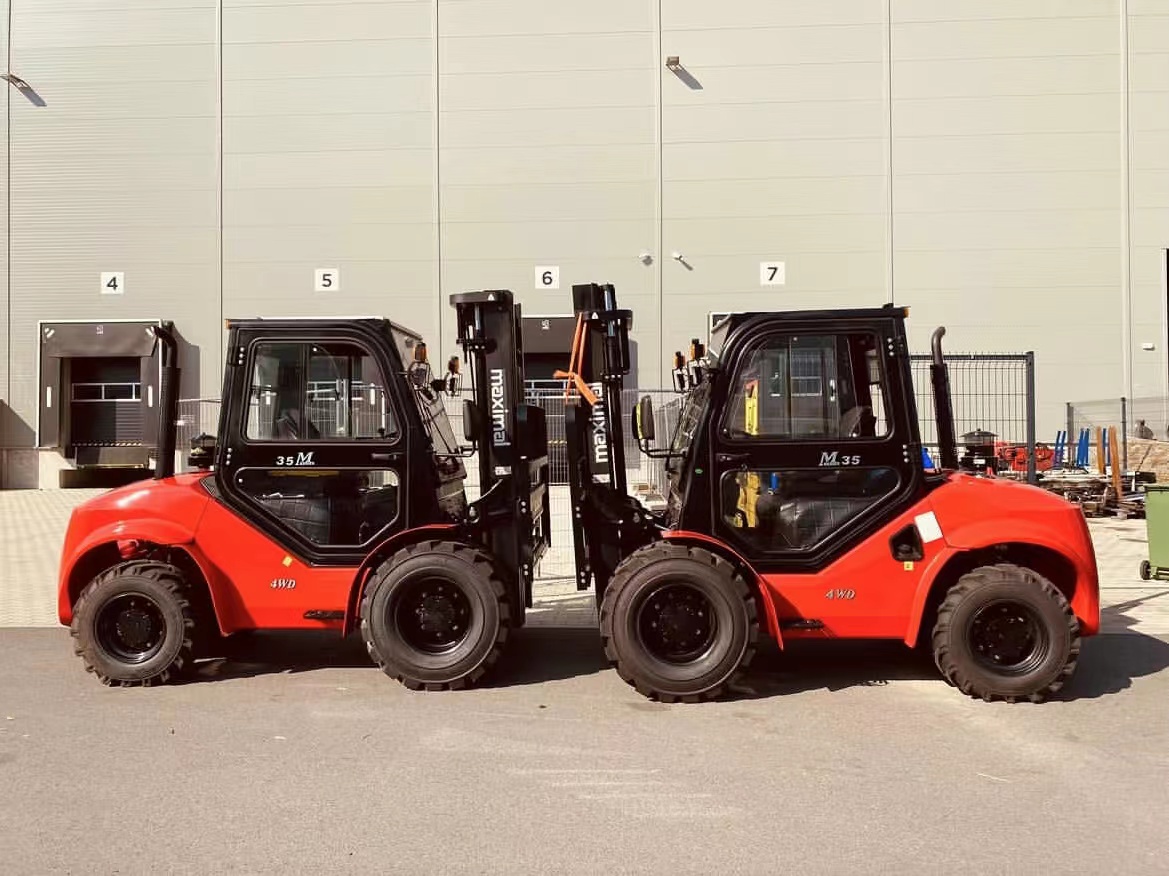 Maximal Dealer Delivery and Commission of 10-ton forklifts

S.M. Jaffer & Co. recently visited their customers to deliver and commission a 10-ton Maximal M Series Forklift for their warehouse. The visit involved the installation of 3-meter mast using a crane, which was handled by a team of skilled technicians, project managers, and trainers specialized in forklift installation.
Upon delivery, the forklift was thoroughly inspected for any damages that might have occurred during transportation. The installation process strictly adhered to the manufacturer's guidelines and industry best practices. A comprehensive commissioning process was carried out, including rigorous testing of electrical connections and hydraulic systems, ensuring that the forklift was fully operational.
Throughout the visit, there was open and effective communication between S.M. Jaffer & Co. and their client. The team promptly addressed any concerns or queries raised by the customer to ensure their utmost satisfaction.
Buyer Show Collection- from Prague
Maximal Diesel and rough terrain forklifts have recently arrived in Prague.
Photo credit goes to: AF Forklift
Mail: info@max-mhe.com
Tel: 0086-0571-28195512
Buyer Show Collection- from Brazil
Resistance, reliability, productivity, and affordable acquisition cost are the key characteristics of Maximal A series forklift.
Photo credit goes to: Auxter Máquinas, Peças e Serviços
Mail: info@max-mhe.com
Tel: 0086-0571-28195512