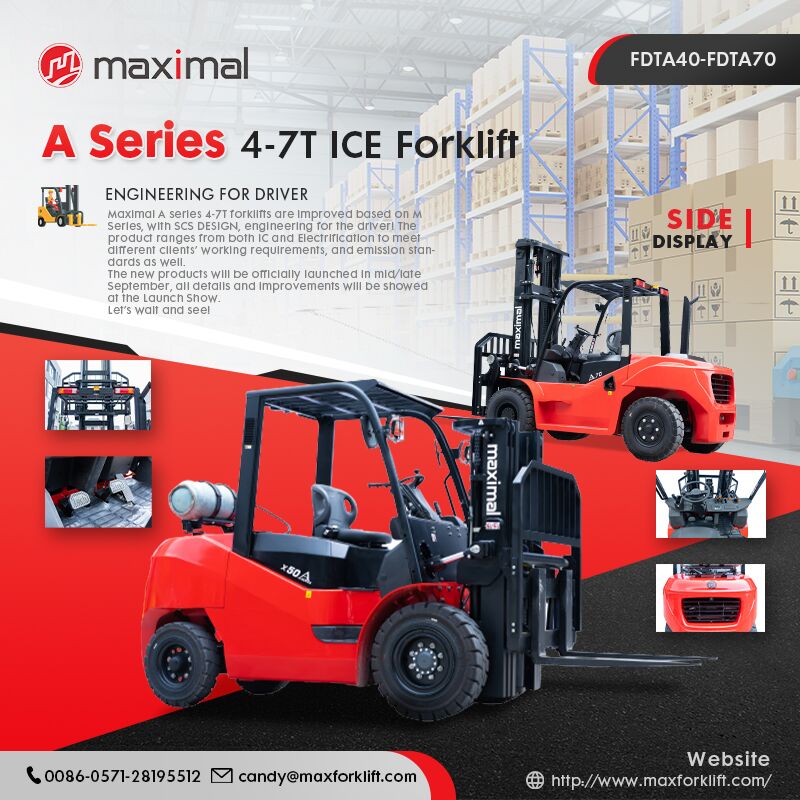 Maximal A series 4-7T forklift are improved based on M series but with great improvement for the outlook, mast visibility, hydraulic system and electrical elements, ergonomic design for the driver. The product ranges from both IC and electrification to meet different clients' working requirement, and emission standards as well.

New products will be officially launched to the market in the late September or begin of October. All details and improvements will be showed at the launch show. Please look forward to our launch show.
Industry Insight
Domestic Supply Anomaly
Impacted by the domestic power restriction policy, supplier's supply is abnormal, especially the counterweight,and the manufacturers are affected to varying degrees, resulting in the delay of delivery. Please communicate with the clients in time, and we will try our best to change the status.
Covid-19& Natural Disasters Causing Congestion at World's Ports
As a result of the COVID-19 and natural disasters in many countries around the world, 328 ships are congested in 116 ports of world, and more and more container ships are waiting for berthing on five continents. Congestion and rising freight rates will continue into the first half of next year. If any needs, you could plan ahead kindly.
Industry Data

★Data Source:CITA
Email:
For Sales:info@max-mhe.com
For Parts:parts@max-mhe.com
Tel:+ 0086-571-28815951 + 0086-571-28979901