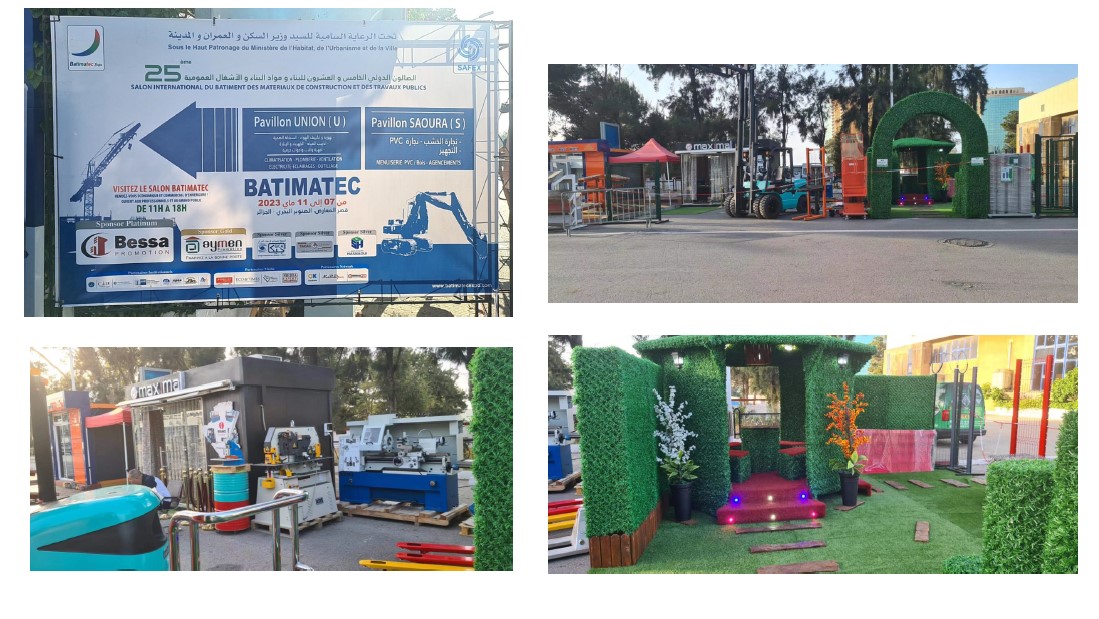 Dealer Attended BATIMATEC 2023 in Algeria

Our dealer recently attended BATIMATEC 2023 in Algeria, one of the professional construction exhibitions held in the country for the past two decades. During the expo, our dealer showcased a wide range of popular and highly regarded products that have earned a reputation for their stable performance.
Among these products, the Maximal diesel forklifts were particularly highlighted as the preferred choice for outdoor applications, such as construction sites, where there is a need to move heavy equipment, building materials, and other large objects. Renowned for their power and ability to handle heavy loads, these forklifts are ideally suited for demanding work environments.
Rough Terrain Forklift Delivery to Poland
Maximal FD25-C4W, equipped with four-wheel drive, is an excellent choice for handling challenging terrains. Its design incorporates features that make it highly suitable for demanding tasks in difficult environments. The key construction specifications include:
Greater ground clearance: allowing it to navigate uneven surfaces and obstacles with ease. This feature ensures safe and stable movement even on rough terrains.

Larger wheels: The increased wheel size enhances traction and stability, enabling the forklift to operate efficiently in demanding conditions.

Deeper and wider tread

Reinforced Structure and Wider track
To learn more about the Maximal FD25-C4W and its capabilities, please feel free to contact us. We would be delighted to provide you with additional information and address any inquiries you may have.
Mail: info@max-mhe.com
Tel: 0086-0571-28195512